26.6.17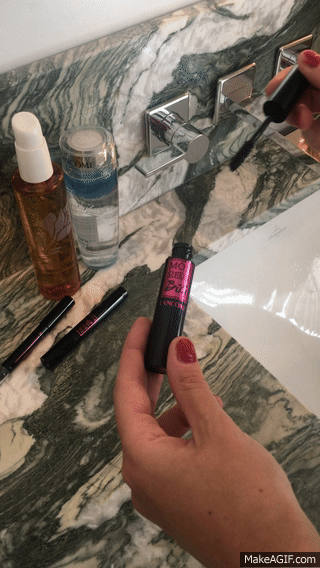 Looks a lot like there's a new Mister in my life. And if so, I am of course happy to share this stunner with you. Let me introduce you to the one who is always there for me, morning to evening. I have recently welcomed Lancôme's newest mascara, Monsieur Big, in my life. And it got me all smitten from the very first stroke.
I am not asking much of a mascara, just wildly long-lasting and big volume for a killer look all day. Monsieur BIG is everything it promises to be. A BIG volume mascara delivering big, black and bold lashes that easily last 24 hours. And by adding this one in my daily beauty routine I have as well waved the days of flaking and smudging goodbye.
Get ready to meet your match and forget all the others!
Lancôme launched Monsieur BIG as one of their biggest make-up innovations ever and when trying out the soft fibers, unique shape and ultra-creamy formula one is easily convicted. Monsieur Big provides you with twelve times more volume thanks to its equation of a big, soft brush and an ultra black, volumizing and long wearing formula.
"Apply one coat and you will see why Monsieur Big is the one. Keep applying and you'll forget all the others."
Looking cool and keeping it classy isn't about putting your falsies on, it's about a natural make-up look giving the impression you haven't put a single effort or thought in it. With my newest mascara I am enjoying the dramatic effect of false eyelashes making my eyes stand out but without any clumsiness or tragedies.
I'm sure Monsieur BIG and I are looking forward to a solid relationship together.

Bewaren
Bewaren